Make

Starbucks


Starbucks is one of the most forward-thinking big companies I've come across; Howard Schultz built the company with a values-oriented culture.

At GOOD/Corps, we helped with two great initiatives —
Create Jobs for USA and Vote.Give.Grow.

Create Jobs for USA created a multiplier effect on contributions, by funding community lending organizations that fund small businesses; every $5 donated creates a $35 loan that helps businesses expand. We created the branding that guided the website, in-store materials and TV commercial. We also made newsprint infographics for every store, which explained how the program worked.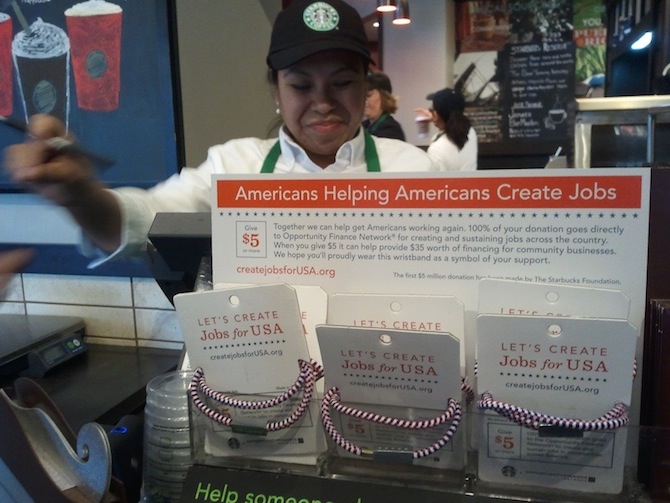 Vote.Give.Grow was an innovate program that let Starbucks card holders decide where to allocate Starbucks Foundation dollars by voting for local non-profits. The best part of this program is that it introduced Starbucks customers to non-profits doing great work in their area, while the non-profits drove people to Starbucks to vote -- a virtuous relationship.